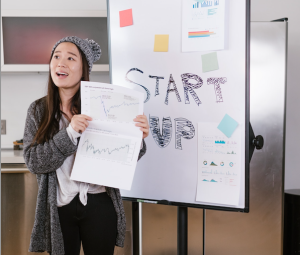 To provide practical advice to small business owners seeking financing, we reached out to ten industry leaders and entrepreneurs. From founders to growth specialists, they shared their top tips based on their extensive experience in the finance industry. From maintaining accurate financial records to networking to meet potential investors, here are the ten pieces of advice they shared.
Want the tips quickly? Check out these expert opinions on "Practical tips for obtaining financing for small businesses."
Maintain Accurate Financial Records
Explore Government Grants and Subsidies
Use Software to Organize Accounting Records
Consider an Industry-Specific Loan Program
Craft a Detailed Business Plan
Understand and Improve Your Credit Score
Approach Financing Strategically
Prepare Thoroughly Before Approaching Lenders
Build Strong Relationships With Lenders
Network to Meet Potential Investors
Maintain Accurate Financial Records
One piece of advice I can't stress enough for small-business owners seeking financing is to keep a clean set of books and stay on top of your numbers daily.
It's essential to have accurate financial records and update them regularly. This helps you make informed decisions and demonstrates financial responsibility to lenders and potential investors, boosting your credibility and chances of securing financing.
Loren Howard, Founder, Prime Plus Mortgages
Explore Government Grants and Subsidies
Small-business owners should explore government grants or subsidies available in their industry or region. These non-repayable funds can ease the financing burden and provide valuable capital.
Research and apply for relevant grants or subsidies to secure financing without the pressure of repayment. For example, a small-bakery owner could seek grants for eco-friendly initiatives or subsidies promoting local businesses.
Roy Lau, Co-Founder, 28 Mortgage
Use Software to Organize Accounting Records
Stay organized! When you're looking for any type of financing, lenders want to see that you have enough data to make a decision with. That includes clean, updated, and accurate accounting records. When you're behind on your accounting, you hurt your chances of getting lending.
Although most people dread accounting, it truly can save you hours of headache in the future when a lender asks for P&Ls, Balance Sheets, Invoices, A/R Records, etc., when you keep up with your accounting in real-time versus waiting until tax time to get organized.
The prime example is when small business owners go to get mortgages! You will be asked for an arm and a leg's worth of documents, 99% of which are accounting/tax related.
Using a simple software like QBO and keeping up with your books monthly can save you so much time later on, and it's the difference between a few clicks with an approval letter or a mountain of headaches and a denial letter. Stay on top of accounting and you'll stay ready for lenders!
Stephanie Heredia, CEO, Taxes Tampa LLC
Consider an Industry-Specific Loan Programs
Small-business owners should explore industry-specific loan programs tailored to their business type. These loans often offer more favorable terms and conditions, increasing the chances of securing financing. For example, in the agricultural sector, farmers can consider loans specifically designed for purchasing farming equipment or expanding their operations.
Similarly, retail businesses may find loans that cater to inventory financing. By tapping into industry-specific loan options, small-business owners can align their financing needs with specialized programs, maximizing their chances of success.
Jason Cheung, Operations Manager, Credit KO
Craft a Detailed Business Plan
A well-crafted plan shows your business's potential for success and instills confidence in lenders and investors. Include detailed financial projections, market analysis, and a clear breakdown of how the funds will be used.
Establish a strong credit history and maintain a good personal credit score, as these factors significantly impact financing approvals. Explore various funding options, such as traditional bank loans, SBA loans, or alternative sources like peer-to-peer lending or crowdfunding.
Tailor your approach based on your business needs and risk appetite. Last, cultivate transparent and professional relationships with potential lenders and investors. Being prepared, knowledgeable, and trustworthy can enhance your chances of securing the financing needed to fuel your business's growth.
Lyle Solomon, Principal Attorney, Oak View Law Group
Understand and Improve Your Credit Score
For small-business owners seeking financing, understanding your credit score is essential. Lenders consider it an important factor in evaluating loan applications. A higher credit score shows reliability in debt repayment, while a lower score may limit options and result in higher interest rates.
Regularly monitoring your credit score, correcting errors, and taking steps to improve it if needed can prove beneficial. Strategies like timely bill payment, reducing the debt-to-income ratio, and managing a diverse credit mix can positively affect your creditworthiness.
Being mindful of your credit score and proactively working to enhance it can significantly influence your ability to secure financing for your small business.
Bruce Stenslie, President, Economic Development Collaborative
Approach Financing Strategically
As a CEO with experience in the finance industry, understanding the importance of securing financing for small-business owners to fuel growth and expansion is crucial. One valuable piece of advice is to approach financing as a strategic process and explore various funding options.
Having a clear and well-thought-out business plan is essential. Lenders and investors want to see a strong and comprehensive plan that outlines business goals, target market, competitive advantage, financial projections, and how the funds will be utilized. A solid business plan shows commitment and vision and reassures potential lenders of the business's viability.
Diversifying financing sources is recommended. Relying solely on one funding avenue can be risky and limit options.
Sai Blackbyrn, CEO, Coach Foundation
Prepare Thoroughly Before Approaching Lenders
As a small-business owner seeking financing, my best advice is to embrace preparation. Before approaching lenders, take the time to understand your business's financial health thoroughly. Gather all relevant documents, such as financial statements, tax returns, and cash-flow projections.
This proactive approach demonstrates your professionalism while allowing you to address any potential concerns ahead of time. Remember, preparation is key when opening the door to funding opportunities.
Adil Advani, Marketing Director, AnySoftwareTools
Build Strong Relationships With Lenders
For securing financing for your small business, focus on building strong relationships. Merely relying on your credit score or financial statements may not be enough. Engage with potential lenders by attending industry events, networking, and seeking referrals.
By establishing personal connections, you increase the likelihood of finding a lender who understands your unique business challenges and will support your growth. Building trust through relationships can unlock doors to financing opportunities that you never knew existed.
Vincent Zhu, CEO and Founder, ShineACS Locks
Network to Meet Potential Investors
Small business owners seeking financing must understand the power of networking. Actively take part in industry events, join professional associations, and attend conferences to meet potential investors, lenders, and mentors.
Cultivating strong relationships and showing your passion for your business can open doors to financial opportunities that would otherwise remain closed. Remember, meaningful connections are invaluable and can provide the financial boost your business needs to thrive.
Ranee Zhang, VP of Growth, Airgram
Related Articles
Published First on GRIT DAILY. Read Here.
Featured Image Credit: Photo by RDNE Stock project; Pexels; Thank you!
The post 10 Practical Tips for Obtaining Financing for Small Businesses appeared first on ReadWrite.