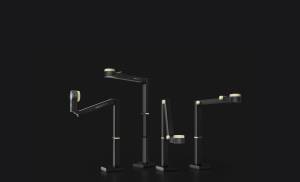 Welcome to an in-depth look at the CZUR Fancy S Pro, an innovative addition to the tech market. This article unravels the distinctive features, performance, and overall appeal of this advanced gadget.
Dive in as we explore how the CZUR Fancy S Pro is redefining convenience and functionality in its niche.
What is the CZUR Fancy S Pro
The CZUR Fancy S Pro is a high-tech scanning device designed to digitize books, magazines, contract files, and various flat material rapidly and efficiently. It operates with intelligent algorithms to straighten, crop, and enhance scanned documents, ensuring clarity and clean results. Its unique patented flattening technology promises to present you with a flat page rather than a curved one.
Main Takeaways
The CZUR Fancy S Pro is a state-of-the-art scanner with an innovative 3-color LED light system. This technology offers enhanced image clarity and accurate color reproduction, ideal for users demanding high quality scans.
It comes with an advanced OCR (Optical Character Recognition) feature. This tool allows the device to recognize text and convert scanned documents into editable formats, increasing the efficiency of your work or study process.
Fancy S Pro supports scanning multiple sizes of materials including books, documents, and even three-dimensional objects. Its curved surface flattening technology can digitize bound documents without distortion, preserving the original appearance of the material.
You may want to use the CZUR Fancy S Pro for…
1. Document Digitization: Whether you need to scan important business documents for record keeping, or are a student who wants to digitally store research materials, the CZUR Fancy S Pro makes it quick and easy. It can also flatten the curve to reduce reflection and dispensable shadows.
2. Book Archiving: For librarians or anyone with a large amount of books, the CZUR scanner can be utilized to create digital archives of books. Its auto page-turn detection, smart edge cutting and book curve flattening technology help to create a seamless and high-quality digital copy.
3. OCR (Optical Character Recognition) Application: It supports multiple languages and can convert scanned images into editable Word, PDF, or TIFF formats. This makes it ideal for researchers, writers, or anyone who needs to frequently extract information from printed materials.
4. Artwork or Antique Digitization: Those with valuable objects such as artwork or antiques that they'd like to document can safely use this scanner to do so. It can yield high-resolution, color-accurate scans that capture all the intricate details.
5. Family History Archiving: It's also useful on a personal level – you can use Fancy S Pro to scan and archive family photos, records, and more. This both protects the originals from further wear, and allows for shared access among family members.
6. Legal Documentation: Law firms can use the scanner to digitize legal documents, making it easier for sharing, storage, and quick access during important meetings or court appearances.
7. Business Contracts: Companies can use it to manage contracts or other business agreements more effectively, reducing the need for physical storage and making documents more readily accessible for review. Thus, the CZUR Fancy S Pro can be a boon to anyone from business users to students, historians to home users.

Main Features
Smart Desk Lamp: This feature enables the CZUR Fancy S Pro to function as a desk lamp with adjustable brightness to help you work in various lighting conditions
High-resolution Scanning: It comes with a high-resolution camera that can scan documents, books, or even objects in detail up to 300 dpi
AI Technology: AI technology is included to clear up the background and flatten the curve to create clear, readable results
OCR (Optical Character Recognition): This feature allows the scanner to recognize text in over 180 languages and convert to editable documents
Hand Gesture Recognition: It can recognize 5 hand gestures to control the scanner and lamp without touching, keeping your documents clean and undisturbed
Fast Scanning Speed: Within just 1.5 second per single scan, saving your time greatly on scanning large amounts of data
Video Recording: Aside from scanning, this device is also capable of recording videos in 1080p resolution.
Pros and Cons
The CZUR Fancy S Pro is a smart scanner, designed for versatility in scanning a range of different paper sizes and book types. Here are some of its pros and cons:
Pros:
Intelligent Technology: The scanner uses intelligent software to flatten pages, adjust brightness, remove fingers holding pages, and cut and crop images.
Scanning Speed: It's quite quick and can scan a page in just 1.5 seconds. The scanner can also scan multiple pages simultaneously.
Versatile: Besides books and documents, it can scan objects and even perform OCR (Optical Character Recognition) to create editable documents. It also supports 180+ languages.
Quality: It delivers high-definition scans with a scanning resolution of up to 300 dpi, retaining the original quality of the document.
Wi-Fi Connection: Offers wireless connection that allows for easy file transfer.
Ease of Use: The scanner has a user-friendly set up and comes with intuitive controls.
Cons:
Software: Some users found the software to be challenging to understand or poorly designed. It may not be very user-friendly for individuals who are not tech-savvy.
Absence of Built-in Battery: It requires a continuous power supply to operate, making it less portable.
Price: The CZUR Fancy S Pro is more expensive than its counterparts, making it a significant investment.
Limited OCR Accuracy: While it does come with OCR capabilities, the accuracy is not always 100%, which might require additional manual editing.
Compatibility: Potential compatibility issues with operating systems could arise as some users reported problems with Windows and Mac systems.
Main Alternatives
The CZUR Fancy S Pro operates in a competitive marketplace with several notable alternatives. Firstly, the Fujitsu ScanSnap iX1500 is a worthy competitor. The ScanSnap iX1500 offers similar scanning functionalities and is designed with an intuitive interface allowing users to scan, save, and organize their files quickly. However, one unique advantage that the ScanSnap iX1500 has over the CZUR Fancy S Pro is its robust software suite, which includes features like automatic image cleanup and OCR. This gives it a slight edge in terms of post-scan editing capabilities. The CZUR, on the other hand, is more versatile as it can scan various materials such as books, journals, and even 3D objects, a feature the Fujitsu scanner doesn't offer.
The Plustek ePhoto Z300 is another competitive alternative. Like the CZUR scanner, Plustek's model is equipped to scan a wide range of materials, but it particularly excels in photo scanning. The ePhoto Z300 is lauded for its excellent image quality and its ability to restore faded colors in old pictures, which makes it particularly appealing to photographers or anyone who frequently scans photos. However, this scanner has a smaller scanning area compared to the CZUR Fancy S Pro, making the CZUR a more suitable option for those who need to scan larger objects or documents.
Lastly, the Epson WorkForce ES-500W provides competition as well, primarily due to its wireless functionality and high-speed scanning. The ES-500W can scan up to 35 pages per minute, making it ideal for office settings. It also pairs with a powerful software suite that includes flexible data management options. But, unlike the CZUR Fancy S Pro, the Epson WorkForce model is a sheet-fed scanner which limits its versatility. This makes the CZUR scanner a more diverse option given its overhead design allowing it to scan objects and documents of varying sizes and forms.
In conclusion, these three scanners each offer their unique advantages over the CZUR Fancy S Pro. The choice between them and the CZUR scanner would largely depend on the specific needs and requirements of the user.

Frequently Asked Questions
Q1: What is the CZUR Fancy S Pro?
A: The CZUR Fancy S Pro is a next-level personal book scanner designed to make digitizing books, documents, and other flat materials easy and efficient.
Q2: What are some key features of CZUR Fancy S Pro?
A: The CZUR Fancy S Pro features an 18MP Sony camera sensor, Wi-Fi connectivity, optional battery power, Smart OCR text recognition, a color touchscreen, and a 6-month free CZUR Cloud service.
Q3: What types of materials can the CZUR Fancy S Pro scan?
A: The CZUR Fancy S Pro can scan a wide range of materials including books, magazines, documents, business cards, sketches, art, certificates, etc.
Q4: Does the CZUR Fancy S Pro come with software?
A: Yes, it does. The product comes with proprietary software to help you manage and edit your scanned materials easily, enhancing the productivity of your work.
Q5: Can the CZUR Fancy S Pro run on battery power?
A: Yes, it can. It also comes with an optional battery kit for situations where power outlets are not readily available, making it even more portable and convenient.
Q6: How does the OCR feature work in the CZUR Fancy S Pro?
A: The Smart OCR feature can recognize texts in 180+ languages and convert them into editable Word, PDF, and other formats, offering high recognition accuracy.
Q7: What is the scanning speed of the CZUR Fancy S Pro?
A: The CZUR Fancy S Pro offers an impressive scanning speed, being able to scan a single page in just 1.5 seconds.
Q8: What is the CZUR Cloud service?
A: The CZUR Cloud service is a platform where you can store, manage, and share your scanned files. When you purchase the CZUR Fancy S Pro, you get a 6-month free trial of this service.
Q9: Can the CZUR Fancy S Pro connect to other devices?
A: Yes, it can. The CZUR Fancy S Pro supports Wi-Fi connectivity, allowing it to connect to smartphones, tablets, and computers with ease.
Q10: Where can I buy the CZUR Fancy S Pro?
A: The CZUR Fancy S Pro is available on various online platforms including Amazon, eBay, and the official CZUR website, as well as selected physical stores.
Conclusion
In conclusion, the CZUR Fancy S Pro is an innovative device designed to bring top tier productivity to the table of every user. With its smart technology and user-friendly interface, it truly reinvents the way we perceive and use traditional scanning solutions.
It stands as a testament that technological advancements focused on practical efficiency can seamlessly integrate into everyday use, providing convenience, speed and high-quality functionality.
The post CZUR Fancy S Pro | Full Product Review appeared first on ReadWrite.