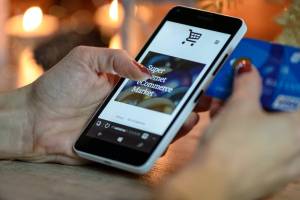 The Evolution of Magento
Back in 2007, Magento was introduced by Varien Inc. The original purpose of this e-commerce platform was to be flexible and customizable. Supported by the open-source system, developers could customize the software to match specific company needs. Along with the evolution of ecommerce, business owners started looking for ways to easily adapt their e-commerce platforms accordingly, and Magento turned out to be a good option.
In 2011, eBay bought out Magento Inc., solidifying its status as a go-to provider of e-commerce services. Under eBay's regime, Magento consistently innovated and improved its features resulting in advanced abilities that are now seamless when integrated into businesses' systems. No wonder every entrepreneur is looking for the best Magento development services, to optimize their workflow.
The main reason why the majority of businesses choose Magento is due to its unique flexibility and adaptability. From an excellent range of design templates to various modules allowing full customizations from product catalogs down to checkout processes – using Magento can make your web store look fantastic while catering specifically to all different industry requirements keeping your customers happy whilst you keep your quality products available online with ease!
Scalability and Performance
For businesses intending to expand, their e-commerce platforms must be designed to handle higher traffic and transaction volumes. Fortunately, Magento has the capability of scaling up reliability and performance to match those needs; thus making it an ideal choice for companies in need of a stable platform. Magento's architecture can withstand thousands of products with complex inventory management as well as concurrent user interactions without compromising speed or reliability.
With its robust infrastructure, Magento could serve businesses handling few daily orders as well as those handling thousands and ensure both provide a seamless shopping experience for customers.
Extensive Feature Set
Magento offers an extensive variety of features that can enhance the functionality of online businesses and help them survive the troughs of ecommerce. The components include advanced product management, flexible pricing options, integrated payment gateways, and multi-language support. These features equip business owners with what they need to excel in the ecommerce space on a global scale.
Additional Business specific needs are met through Magento Marketplace; therein lies further integrations and extensions that enable you to enhance your website's functional capacity using new tools that directly benefit your company.
Advanced Marketing and Analytics Capabilities
Magento is an excellent tool for e-commerce businesses, offering advanced marketing and analytics capabilities that help them to optimize strategies. Incorporating these features can enhance customer engagement, drive sales, and provide valuable insights into customer behavior that can inform strategic decisions. Businesses that use Magento gain a wealth of information about their customers. With the platform's outstanding analytical tools, they get reams of data to interpret which gives them a significant competitive advantage in shaping strategies.
Adapting to Changing Market Trends with Magento
In the fast-moving world of e-commerce, businesses must adapt to changing market trends if they want to stay relevant. The agile approach of Magento empowers online-based businesses to keep up with customer demand and respond to shifting market landscapes. Magento enables companies to respond quickly and efficiently to these changes.
1. Rapid Deployment of Updates and Features
Magento's updates help keep up with emerging trends and developments in the industry. They vary from performance improvements and security upgrades to the introduction of additional features. So, investing in an update is a smart move for businesses looking to take advantage of these innovations.
2. Extensive Marketplace for Extensions and Themes
Magento ecommerce platform offers an abundant selection of themes and extensions created by third-party vendors. This extensive ecosystem empowers businesses to effortlessly incorporate new features and design elements in order to enrich their store's functions, and considering the tips for a successful ecommerce website can allow them to take their platform to a new level. Magento helps businesses enhance their websites by introducing social media integrations, quickly implementing mobile-responsive themes, or offering innovative checkout options that cater to varied customer preferences.
3. Responsive and Mobile-First Design
Magento was one of the first e-commerce platforms to recognize this trend, offering options for responsive design and mobile-first themes so that anyone could have a great shopping experience, regardless of their device. If a business wants to succeed in such a climate, it would need to keep up with these trends by ensuring that its e-commerce business is optimized for mobile devices as well.
4. Integrations with Emerging Technologies
The Magento platform proudly provides seamless integration with futuristic technologies such as AR, VR, AI, and voice assistants. Their presence makes it possible for businesses and their consumers to interact with one another. This creates immersive shopping experiences which engage customers in unprecedented ways while also showcasing top-notch trends. You can read this article and see that digital innovation capabilities play a huge role in boosting sales.
5. Community Collaboration and Feedback
Magento thrives on the contributions of its users, developers, and agencies who share their insights and feedback toward its growth. Magento has developed a collaborative ecosystem that not only facilitates the exchange of ideas but also provides an avenue for problem-solving. This approach ensures that Magento remains agile and responsive to meet market demands.
Magento empowers businesses to stay ahead of their competitors by adopting the agile approach, allowing for innovation and adaptation to changing market trends that cater to evolving customer needs and ecommerce trends. With regular updates, significant marketplace offerings, mobile-first design strategies, and integration with emerging technologies, Magento provides flexible tools for businesses to remain adaptable in the dynamic ecommerce industry.
Conclusion
In the world of digital sales, e-commerce is a dog-eat-dog space. It always demands robust and customizable solutions to create an impressive online presence. This is where Magento comes into play. It has markedly revolutionized the industry by offering businesses powerful tools and features. They can cater to their needs while making stores highly scalable.
So, what's really cool about the Magento ecosystem?
Magneto's ecosystem has grown incredibly diverse over time. Additionally, Magento's core commitment revolves around empowering businesses to take full control of their online storefronts from end-to-end which makes it one-of-a-kind in the market.
Magento provides enterprises with everything they need for creating engaging online storefronts that are responsive, mobile-ready, and fit for purpose. Today, when this shift massively happened from physical brick-and-mortar stores to mobile & desktop devices shopping-powered stores like Magneto have become crucial for retailers looking to thrive digitally.
The post Magento: Empowering Businesses with Flexible and Scalable E-Commerce Solutions appeared first on ReadWrite.