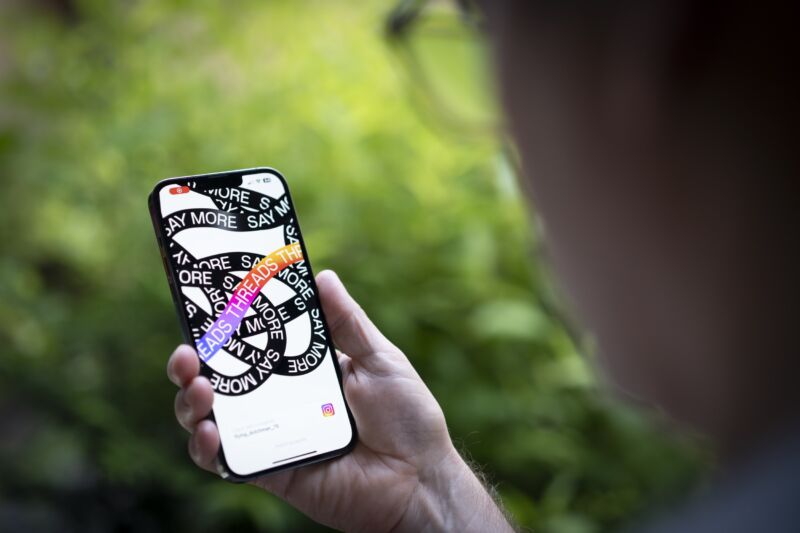 Meta's new Twitter competitor, Threads, is looking for ways to keep users interested after more than half of the people who signed up for the text-based platform stopped actively using the app, Meta CEO Mark Zuckerberg reportedly told employees in a company town hall yesterday. Threads launched on July 5 and signed up over 100 million users in less than five days, buoyed by user frustration with Elon Musk-owned Twitter.
"Obviously, if you have more than 100 million people sign up, ideally it would be awesome if all of them or even half of them stuck around. We're not there yet," Zuckerberg told employees yesterday, according to Reuters, which listened to audio of the event.
Third-party data suggests that Threads may have lost many more than half of its active users. Daily active users for Threads on Android dropped from 49 million on July 7 to 23.6 million on July 14, and then to 12.6 million on July 23, web analytics company SimilarWeb reported.